Sacred Heart Catholic Primary School Cabramatta is a state-of-the-art contemporary learning environment where your child will develop as a 21st century learner.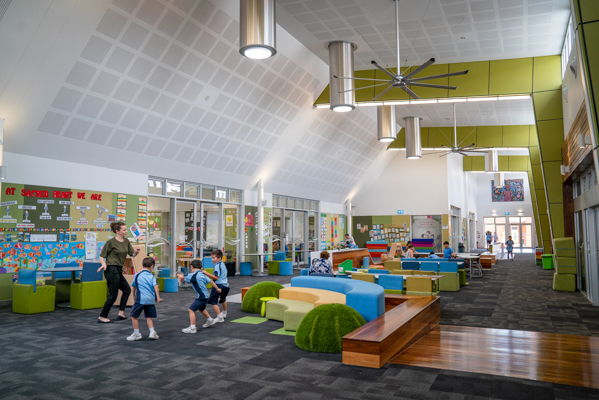 Learning Common
The 'Learning Common' allows our students the opportunity to interact and collaborate throughout the day, an ideal space to be creative, challenged and supported in their learning.
Canteen
The school canteen operates everyday and offers delicious homemade lunches and treats.
Library
Students, staff and parents have access to a well-resourced library that promotes a love of reading and resources that satisfy our students' enquiring minds.
Digital Technologies
Students have access to wireless internet, interactive panels, iMacs and iPads, Chromebooks, 3D Printer, Lego robotics and Spheros and other digital technologies that support STEM.
Outdoor Areas
To foster the wellbeing of our students, we have a variety of outdoor areas including basketball/netball court, handball courts, table tennis, passive play area, garden and synthetic grass areas.
Before and After School Care
Sacred Heart provides the convenience of Outside School Hours Care (OSHC) to support our families. We offer safe and inclusive spaces that support children to learn through play in a fun, rich learning environment.